Wreck of Agia Zoni II tanker brought to surface
04.12.2017
The wreck of the oil tanker Agia Zoni II, which sank off Greece in early September, has been lifted from its resting place, the marine services company Spanopoulos Group informed.
The 1972-built vessel started taking on water while it was anchored near the Port of Piraeus and subsequently sank on September 10 off the coast of Salamina, causing an oil spill in the area.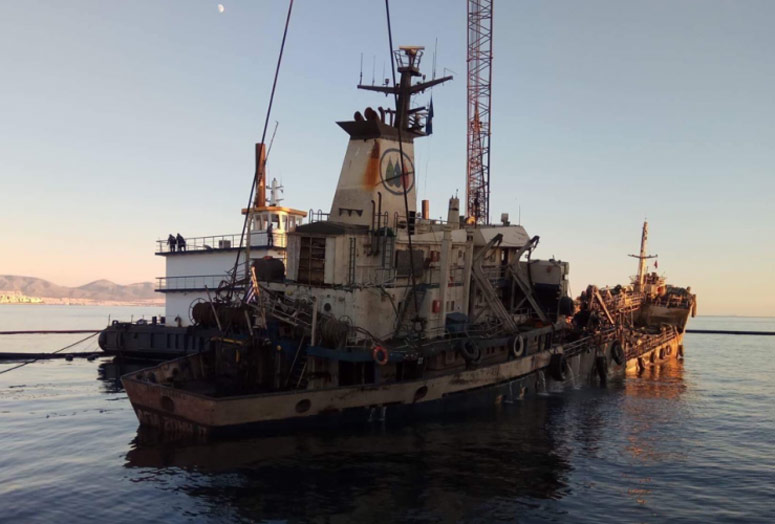 Wreck recovery operations were launched on November 24 and completed on November 29 by utilizing two floating cranes, salvage tugs, anti-pollution vessels and Spanopoulos Group's specialized diving team. The 3,205 dwt tanker was dismantled and temporarily transferred to nearby yard facilities where necessary inspections would be undertaken.
"From the very first moments, a demanding battle was fought and the response was immediate with awareness for the environment, in order to eliminate the consequences of oil spill in the sea and at the coastal areas," Michalis Spanopoulos, owner and project coordinator, said.
"With the removal of this harmful-polluter, we managed to mitigate the risk that could more adversely affect the environment. It should be also stressed out that the clean-up works for the coastline and wreck site are in their final stages," Spanopoulos added.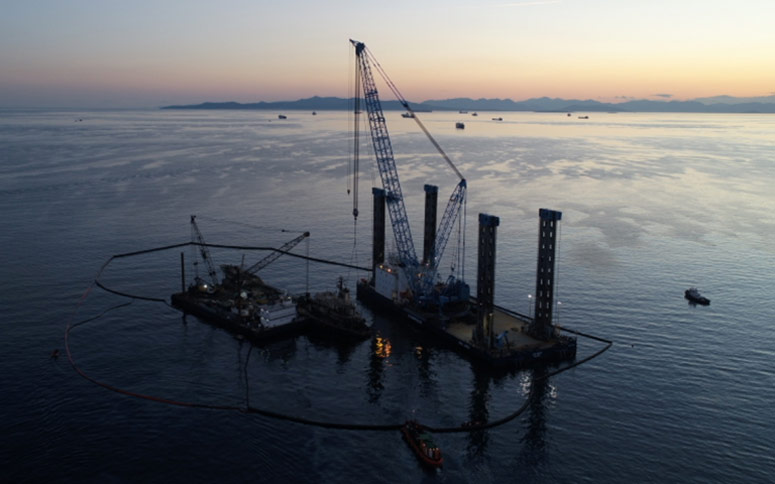 In early October, the Hellenic Coast Guard informed that there was no surface pollution in Salamina following the sinking of the tanker. At the time of the incident, the 1972-built Agia Zoni II was loaded with 2,200 tons of fuel oil and 370 tons of marine gas oil.
The coast guard added that, following anti-pollution efforts conducted by a coast guard vessel as well as three additional ships and other units, an air patrol inspected the area along the maritime coastal front, confirming that there were no traces of pollution.
The oil spill recovery efforts have been criticized as inadequate and delayed, with opposition parties asking for a resignation from the country's Shipping Minister Panagiotis Kouroumplis. The minister refuted the allegations, saying that immediate mobilization of relevant assets was made to curb the spill.
Image Courtesy: Spanopoulos Group
Source: www.worldmaritimenews.com