Top 10 issues concerning the future of shipping
07.03.2019
2019 kicked off with the data collection on fuel oil consumption, alternative mechanisms to comply with the 2020 Sulphur cap, the EU Ship Recycling Regulation, the IMSBC Code 2017 amendment as well as amendments designating North Sea and Baltic Sea as ECAs. With many more regulations and developments still yet to come, nations from all across the globe, ship operators and crew are going through a key period because of ten major issues that will have significant impact over the next ten years in the shipping industry.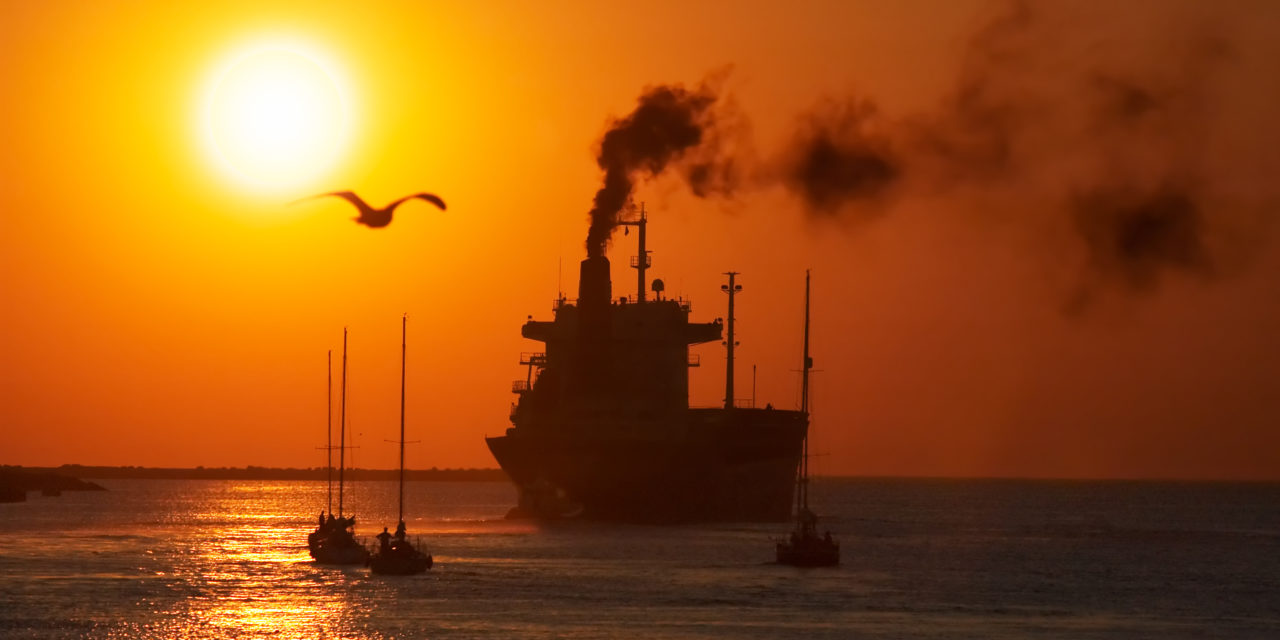 #1 Decarbonization
In an exclusive interview during SMM 2018, Mr. Eirik Nyhus, Director, Environment, International Regulatory Affairs, DNV GL noted that 'definitely decarbonization is the number one challenge for the industry', citing three key elements to accelerate pace:
We have to get efficiencies higher than they are today and roll out all the efficiency technologies that we are able to put in play
We have to work on logistics in getting the chains optimized, that includes ports not only ships operating
But, most importantly, we have to work on carbon neutral fuels. For shipping o reach its ultimate emission reduction goals, carbon neutral fuels are absolutely essential and have to be deployed. And that is where we really need to focus on in the years to come
Additionally, IMO is going to implement a strategy with the aim to reduce shipping emissions of greenhouse gases by 50% by 2050 compared to 2008 while already many organizations are revealing their ambitious plans toward full decarbonization.
#2 Modern control systems and autonomous shipping modules
Shipping 4.0 is well under way. The major challenge for implementing fully automated systemscontrolled by remote operators or by algorithms is not to make them work, but to make them sufficiently safe, states a DNV GL report. What is sufficiently safe, or has a tolerable risk level, will most likely be defined by a competent authority such as the International Maritime Organization (IMO) and flag states for any given operation. IMO is currently building on a safety regime with supporting regulations and instruments to reach this goal.
#3 Blockchain technology
The totally decentralized, open-source, peer to-peer software and the management of all transactions take place. Zion Market Research report says the global blockchain in energy market is valued at around USD 208 million in 2017 and is expected to reach about USD 11,899 million by 2024, increasing at a CAGR of above 78.2% between 2018 and 2024.
#4 Ocean sustainability
The implementation of the BWM Convention has been a landmark decision toward clean seas; this involves the installation of enormous treatment systems to prevent the impact of invasive marine species unwittingly being moved in ships' ballast water tanks. In this regard, Mark Riggio, President of the Ballastwater Equipment Manufacturers' Association (BEMA) highlights that the deadline for a BWTS installation expires, thus the sooner they start planning, the better.
Over 60.000 vessels need to be retrofitted with BWTS between now and the end of 2024. All systems that shall be installed on vessels need to be have IMO approval and if sailing to USA, an approval from USCG is a requirement. Today over 70 systems are approved by IMO but only 12 systems are approved by USCG so far.
IMO is highly concerned with achieving UN Sustainable Development Goal 14: 'Life Below Water'; important topics such as biofouling and noise reduction from marine traffic have been also put on the table for further discussions in the years to come.
#5 Cyber-attacks and data theft
Eurasia Group's lists cyber-attacks among top political risks that are most likely to arise this year. Specifically cyber threat in industries, including shipping, has gained increased attention as an issue in the past year. In the last decade, hackers have grown more sophisticated, societies have become heavily dependent on digital services, and efforts to agree on basic rules of the road for cyber conflict have gone nowhere.
"So much data is being collected 24/7. How do we identify essential data and maximize its efficient use – for instance standardization of data terminology to ensure global compatibility across maritime industry sectors? Let's hope there will be an answer soon," says Elizabeth Ahlefeldt-Laurvig-Lehn PA to Deputy Secretary General, BIMCO.
#6 Safety culture
According to research, workplaces with a healthy culture are 49% less likely to have accidents and 60% less likely to make errors in their work. The traditional thinking about safety has reached some notable landmarks, but the constantly renewed list of unexpected incidents at sea comes to underline a need for a change in safety perception, unveiling there could be more than the traditional ways of 'doing safety'. Safety becomes a priority in shipping companies with an effective safety culture and safety climate.
#7 Corruption
Fighting corruption is one of the biggest impediments to achieving the sustainable development of shipping industry. Today, all companies have an internal defense against unethical practices, corruption continue to exist; from false certificates and checklists to briberies regarding safety inspections and so on. However, the 2018 Sustainability SAFETY4SEA Award Winner, Maritime Anti-Corruption Network (MACN) has collected over 19,000 reports of corrupt demands globally.
"Regulation at the international, national, local government, and corporate levels is vital to tackling corruption. Where there is legal and policy ambiguity there is room to abuse the system. But action must go beyond writing new or more laws," John Sypnowich, Chief Legal and Compliance Officer of The CSL Group Inc & Chair of MACN, explains.
#8 Blue Economy
There is currently poor security situation in shipping industry which creates uncertainty and prevents the full potential of the blue economy; responsible fisheries, oil exploitation, sea transport and even tourism.
"We can only hope that 2019 will inspire regional and international players to improve the security situation and allow the blue economy in the littoral states to flourish," says Jakob P. Larsen, Head of Maritime Security, BIMCO.
#9 Changing trading patterns
According to the Global Maritime Issues Monitor 2018 report, one of the drivers of changing trade patterns in shipping industry is the continued rise in importance of emerging economies, not least in Asia, which is fueled by broader demographic and economic trends, and supported by significant investments in infrastructure such as those being embarked on in the context of China's trillion-dollar undertaking, Belt & Road Initiative (BRI).
"The impact of the trade conflict between the world's two largest economies is leading to serious consequences for economic growth and global trade. While we don't foresee any negative impact on demand for dry bulk shipping in the short term, tariffs and retaliatory measures could alter trade flows and we may begin to see long-term realignment of global markets." Jan Dieleman, President of Cargill's ocean transportation business.
#10 Global economic crisis
As mentioned above, shipping industry has been hard hit by several geo-political obstacles i.e the trade war between the US and China. Trade cannot be seen in isolation from wider geopolitical developments, since geopolitical conflicts often spill over directly or indirectly onto trade flows. According to the International Monetary Fund (IMF), in the broader scope of future growth, the industry should look towards emerging and developing countries.
"Advanced economies' growth is on a downward trend and has been so since the mid-2000s. Such a development affects every shipping sector across the globe – in different ways, naturally," says the IMF.
Source:safety4sea.com