Suez Canal extends bulker toll discounts for 2018
19.01.2018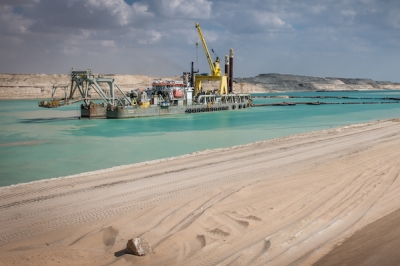 The Suez Canal Authority (SCA) is extending toll discounts for dry bulk vessels until the end of 2018.
In a circular the SCA said there would be a 75% discount on Suez Canal tolls, for both laden or ballast vessels, leaving from or heading to South West, South & East of Australia; starting at Geraldton port in the South West of Australia and ending at Cairns port at the East of Australia, and heading to, or comingfrom ports at North West Europe; starting at Cadiz port and ports northwards.
The toll discount is applicable for the period 1 January 2018 to 31 December 2018, which is considered the last date for the voyage to commence.
For dry bulk vessels trading between South African and Med ports Suez Canal discounts are also extended for 2018 for both laden and ballast voyages. There is a 40% discount for vessels heading to or coming from Iskenderun port, Turkey and ports westwards till Marmaris port, and South African ports.
For ports west of Marmaris port including Black Sea ports till Gibraltar port and South African ports there is 50% discount.
The discount extension for Suez Canal tolls for bulkers adds toll discounts for other sectors on specific routes. A discount for VLCCs to encourage large tankers to use the Canal remains in force for 2018 with the ballast voyage lump sum reduced to $180,000 compared to $230,000 previously.
Meanwhile discounts for containerships have been extended to 30 June 2018.
The authority will continue to grant all containerships coming from ports north of the Port of Norfolk on the US East Coast and heading to Port Klang and ports eastwards a 45% rebate on canal tolls.
For ports south of Norfolk vessels departing and calling Port Klang and eastwards will continue to be granted a 65% rebate in tolls, while those calling Colombo and eastwards will be given a 55% rebate.
The SCA introduced discounts to encourage more traffic to use the canal particularly with low fuel prices which mean that combined with slow steaming, the voyage around the Cape can prove more cost effective than using the Suez Canal, as well as competition from the expanded Panama Canal on all water routes between Asia and the US East Coast.
www.seatrade-maritime.com