Star Bulk Sees No Further Need for Amortization Holiday
02.01.2018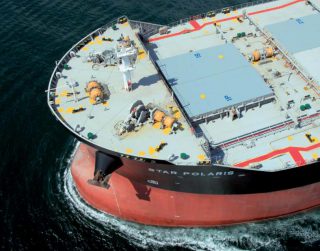 Athens-based dry bulk shipping firm Star Bulk Carriers is planning to make debt principal repayments starting from the first quarter of 2018.
The repayments are in total at least equivalent to the amortization payments scheduled prior to the commencement of debt amortization holidays, starting from January 1, 2018, under the "cash sweep" mechanism incorporated in the company's loan agreements.
Star Bulk said it opted for the move in light of the improved performance of the company and the dry bulk market in general.
The company previously agreed with its lenders debt amortization holidays that commenced on June 1, 2016 and were due to end on June 30, 2018.
We value our relationships with our lenders and the flexibility they have provided us. At this point there is no further need for any amortization holiday, Petros Pappas, Star Bulk CEO, said.
www.worldmaritimenews.com