Shanghai Port Sets New World Record
02.01.2018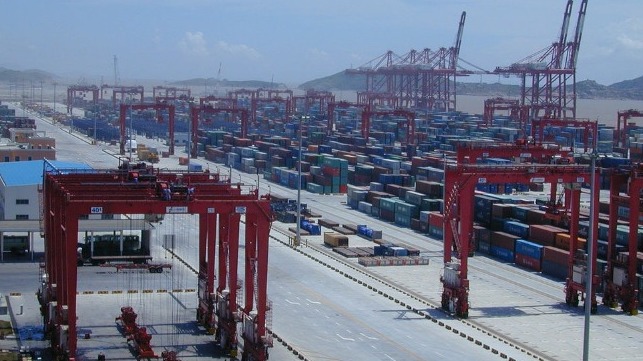 The port of Shanghai has set a new world record by handling over 40 million TEUs on Friday, local media reports.
On December 10, 2017, Shanghai Yangshan Deep Water Port, the world's biggest automated container terminal, started trial operations.
Shanghai Port started container handling in 1978 with a capacity of 7,951 TEUs. In 2010, the port overtook the Port of Singapore to become the world's busiest container port, and in 2011 throughput exceeded 30 million TEUs. In 2016, Shanghai set a record by handling over 37 million TEUs.
Shanghai aims to become China's leading international shipping, aviation and railway hub by 2040. The city has also set a goal of handling 45 million TEUs in Shanghai ports by 2040. Shanghai Yangshan deep water port and Shanghai Waigaoqiao Port will be central to achieving the target, along with other ports including Hangzhou Bay and Chongming Island.
Source: www.maritime-executive.com