Piraeus Port urges Greece to speed up investment plan approval
26.10.2018
Piraeus Port Authority (PPA), operator of Greece's largest port, wants the Greek government to speed up the approval of an investment plan that aims to attract more business to one of Europe's largest harbours, executives said.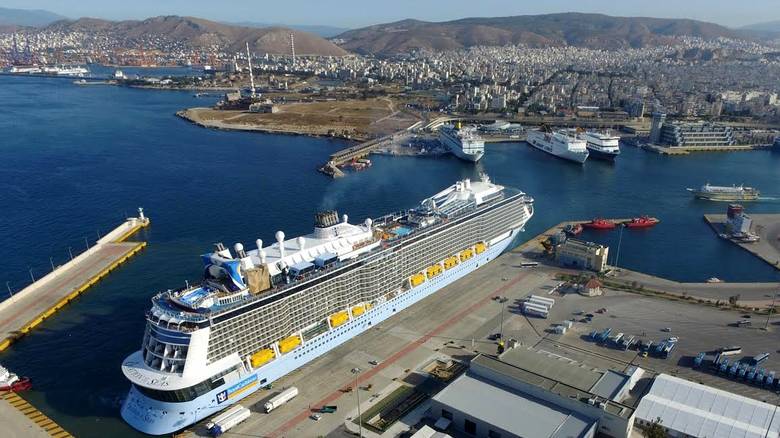 PPA, majority owned by China'sCOSCO Shipping, is awaiting the green light from Greece's shipping ministry to proceed with mandatory investments based on its concession agreement with the Greek state.
"I am ready with cash and will wait until the end of this year. But if the delay is prolonged there are legal means, such as clauses in the concession agreement," PPA CEO Captain Fu Chengqiu told reporters.
China wants to transform Piraeus Port into its gateway to Europe as part of a $126 billion "Belt and Road" initiative, which envisions a new Silk Road of land and sea routes with trading partners.
COSCO bought a 51 percent stake in PPA in 2016, aiming to make the port a transhipment hub for rapidly growing trade between Asia and Europe.
It will acquire a further 16 percent of PPA, increasing its stake to 67 percent, once it completes mandatory investments of 300 million euros to upgrade infrastructure.
Under the concession, COSCO will run the port, which includes passenger ferry, car, container and cruise ship terminals along a 37 kilometre coastline, until 2052.
Deputy CEO Angelos Karakostas said PPA has contacted hotel investors and operators over plans to develop four hotels at the port.
There is great interest, once master plan approval is granted, we can start pre-qualifications before the end of this year,
Karakostas said.
PPA wants to turn two old warehouses at the port into hotels and convert an exhibition centre featuring a landmark pagoda-style roof into a luxury facility.
The fourth hotel will be built at a new terminal for new generation cruise ships, he said.
PPA wants to turn Piraeus into a major port for cruise ships and take a share of the fast-growing Chinese cruise market.
Source: www.hellenicshippingnews.com