Piraeus: The arrival of the new big floating dock is creating a new status on Ship Repair industry
16.03.2018
The Piraeus Port Authority is pleased to announce the arrival, with the specialized cargo ship "XIN GUANG HUA" of COSCO Shipping, of the new "PIRAEUS III" floating dock of 22,000 tons lifting capacity, which can serve ships up to 240 m. length, 35 m. width, with transport capacity of 80,000 tons (PANAMAX) and disposes modern crane equipment.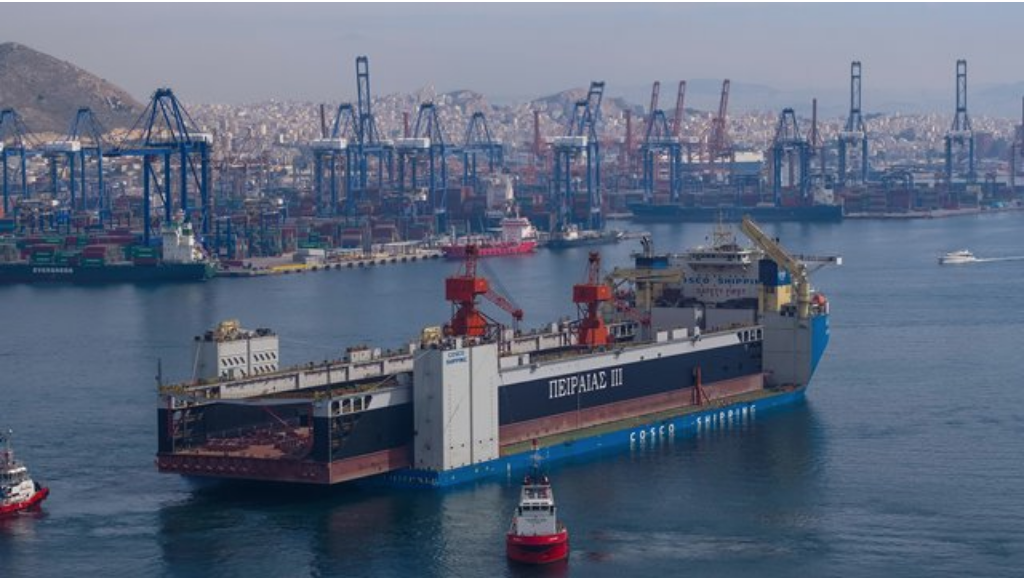 The new floating dock is expanding the existing infrastructure, aiming to attract more ships to the Ship Repair Zone of Perama from the wider region of Mediterranean and will contribute to the boosting of Ship Repair industry by creating new working positions.
The new dock after the necessary trials is expected to operate soon, after the completion of the works needed (dredging of the dock, installation of mooring buoys, electromechanical infrastructure, new networks installation, etc.).
In addition, in the Ship Repair Zone, extensive works for the infrastructure improvement are carried out, such as:
• Upgrading of the quay wall.
• Reconstruction of dock floors.
• Repair / reconstruction of tracks.
• Improvement of electromechanical installations and networks.
The total investments provided by the concession agreement and are already in progress at the Ship Repair Zone of Perama will exceed € 55.000.000 and will emerge the port of Piraeus into a ship repair hub in the Eastern Mediterranean, aiming to attract more ships per year as a result of increased reliability and efficient services.
Source: www.hellenicshippingnews.com