New Mexican President Looks To Boost Oil Output By 800,000 Bpd
14.09.2018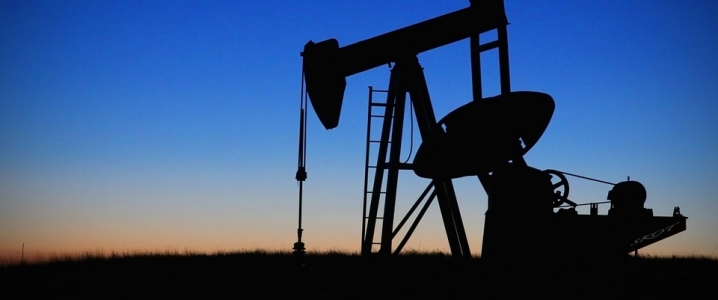 After winning a landslide 53 percent of the vote on a platform focusing on major reform, incoming Mexican President Andres Manuel Lopez Obrador is already making headlines before he's even entered the office.
This week Lopez Obrador announced that his government will soon be pouring 75 billion pesos ($3.9 billion USD) of next year's budget into oil extraction, specifying the allocation of his previously disclosed $16 billion investment plan for Mexican oil in 2019. The investment is part of a broader plan to rebuild Mexico's long-waning oil output and bring an end to Pemex's financial woes.
The president elect said, in a statement on his website, that under his regime the government will "allocate budget resources" and "make an effort to adjust current spending in order to have more public spending and from the private sector." In addition to the 75 billion pesos allocated to extraction, the government will spend 50 billion pesos on existing refineries, which are currently only operating at 41 percent of their output capacity, and an additional 50 billion pesos for establishing new refineries and refinery infrastructure. As soon as Lopez Obrador takes office at the beginning of December, his administration will call for new bids for oil service contracts, as well as announce their new strategy to bring Mexican oil production back from the dead.
On Sunday, after a meeting with Mexican drilling and oil service companies in Villahermosa in Lopez Obrador's home state of Tabasco, the president elect told journalists that he plans to focus on developing and exploring onshore and shallow water areas under the control of Pemex to boost the country's oil production. "We have a projection, and our plan is to have production of at least 2.6 million b/d by the end of the presidential term; additional production of 800,000 b/d," he said.
Lopez Obrador, who ran on a strongly anti-corruption platform, has stated clearly and repeatedly that this time around there will be a zero-tolerance policy for the dishonest policies, disappearing funds, and backroom dealings that the energy sector has been famous for. In the past, the Mexican energy sector and particularly state-owned oil company Petroleos Mexicanos (Pemex) have been plagued by allegations of misconduct and outright corruption scandals. In Lopez Obrador's words, "We have to simplify the procedures so that we can honestly but agilely untangle everything that prevents us from producing, extracting oil."
It's past time for a major overhaul of Pemex. The ailing company is $104 billion in debt, continues to lose money in refining, has seen production decline every year since 2004, its reserves deplete by more than half over the past six years, and loses a staggering $1.6 billion each year to rampant and sometimes violent fuel theft that they seem completely unable to control or even suppress.
In an effort to combat these grim numbers, Pemex has cut back on capital spending and allowed private companies to develop oil assets for the first time in decades. Thanks to these tactics they have managed to keep investment-grade credit ratings, and many critics of Lopez Obrador are worried that his aggressive investment policies and opposing policies will risk this silver lining, without completing his promise to return Pemex to its former glory.
Lopez Obrador says that the 75 billion pesos he's putting toward exploration and production will boost Pemex's output by a third over the next two years. The 50 billion going to existing refineries will bring them to full operational capacity if all goes as planned. This money will come from Pemex's budget, a worrying prospect for many investors who remember the recent past when Pemex was drowning in huge tax bills and spending money they didn't have on projects that didn't pan out, particularly when valuing refining over drilling.
Further concern stems from the fact Octavio Romero, the man who will run Pemex under Lopez Obrador, has zero experience in the oil industry. Romero was an aide for Lopez Obrador during his run as mayor of Mexico City. On the very same day that is role as the head of Pemex was announced, the company reported their biggest quarterly loss since 2016, at $8.8 billion.
While concern is not without merit, Lopez Obrador's plans should not be condemned outright. A strongly anti-corruption candidate and a focus on renewed drilling may be exactly what Mexico needs. While the current strategy is focused on survival, this could finally be Mexico's chance to thrive.
Source: oilprice.com