New era for Piraeus port
02.03.2018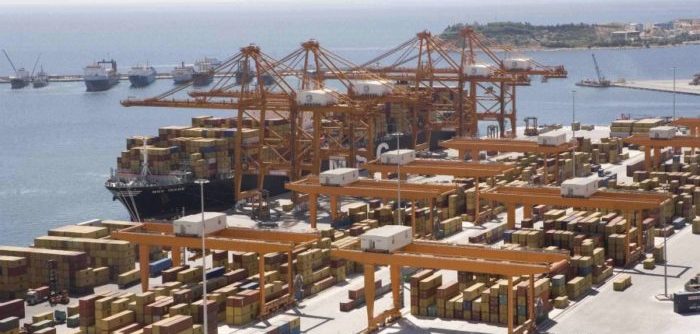 Greece's largest port Piraeus, entered a new era after handling 20,000 TEU vessels earlier this week, as COSCO Shipping Taurus giga container vessel, one of the biggest in the world, docked in the port. Taurus is the largest vessel to dock at Piraeus Container Terminal (PCT).
Piraeus port is currently managed by COSCO and is considered one of the key European ports for the new Silk Road, and it has recently been upgraded, to accommodate growing trade between Asia and Europe.
The development works are part of the 230 million euro investment project for PCT undertook, which is expected to invest another 300 million euros by 2021.
Piraeus welcomed "Shipping Taurus" at the third berth of PCT which is about 800 meters long. For now, PCT can accommodate in the same time three gigantic vessels at berths 2 and 3, Xinhua news agency said.
After the latest developments, Piraeus increased its world rankings of container ports to 38 in 2017 from 44 in 2015 and 93 in 2010, according to Lloyd's List.
Source: www.safety4sea.com