Marine Lube Market: $5.9B by 2024
26.02.2019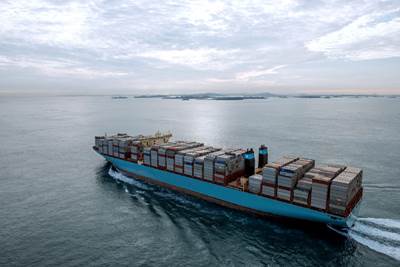 Marine lubricants market, which was above $4 billion in 2016, is expected to surpass consumption of 3.5 million tons, to exceed $5.9 billion by 2024.
Asia Pacific marine lubricants market will record an annual growth rate of 4% over the 2016-2023, according to a new research report by Global Market Insights.
Surging development in marine infrastructure across this region will augment the product demand. China, Japan, and South Korea are the prominent revenue contributors of the APAC region. Europe marine lubricants market, having had a revenue of $3 billion in 2015, will record considerable annual growth rate over the coming time frame.
Compliance with the bilateral trading agreements signed among the nations will lead to increased foreign trade demand, thereby augmenting the industry growth. Moreover, increasing awareness among the customers regarding the usage of eco-friendly products will also influence the regional marine lubricants market.
Size of global marine cargo fleet is expected to grow owing to increased interaction between economies in through international trade by marine route. Rise in marine trade frequency can be advantageous due to large shipment transportability, ability to cover huge distances and lowering cost of transportation & maintenance.
Major oil & gas exploring companies have engaged in multiple drilling projects to discover new reserves for hydrocarbon, the report said.
Marine lubricants market size from transport ships which include cargo ships, tankers, container ships & passenger ships should witness significant gains at over 3.5%. Positive indicators towards growth in shipbuilding industry should drive product demand.
Global sea trade was sized to be over 9.5 billion tons in 2016 and is anticipated to grow further due to strong trade ties between economies and growing demand for commodities.
Source: marinelink.com