India's new cabotage law positive for shipping, bunkering; hurdles remain
20.06.2018
India has changed its cabotage law and the move was expected to boost the country's shipping and bunkering industry, but more needed to be done to fast track the country's ports to become a major transshipment and bunkering hub, industry sources said.
In May, India's Shipping Ministry issued a notification lifting restrictions on foreign-registered vessels' movement between Indian ports.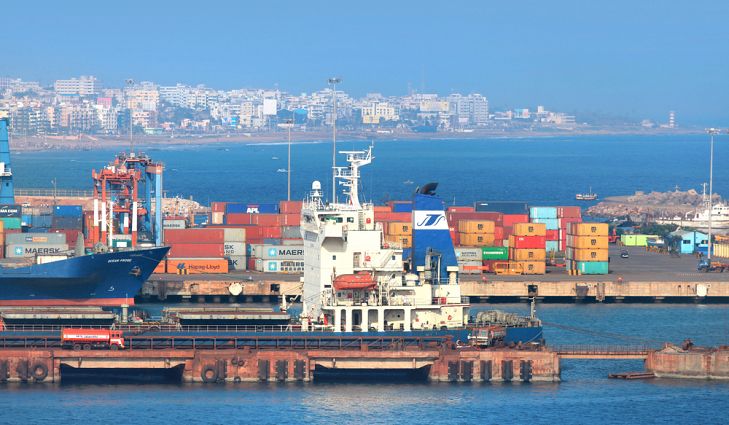 "This move will have a positive impact on the competitiveness of the Indian traders and manufacturers by reducing the supply chain lag time and transshipment cost at a foreign port," Maritime Association of Nationwide Shipping Agencies' president Vivek S Anand said.
About 60% of India's containers have until now been transshipped via ports like Singapore and Colombo, industry sources said.
The relaxation in cabotage was likely to result in Indian ports competing for container traffic from nearby hubs ,raising the likelihood of an improvement in bunker sales, a bunker supplier said.
While freight rates would drop due to stiffer competition in the feeder market, the move was also expected to translate into a year on year growth of up to 5% in bunker sales, another supplier said.
India's bunker sales in 2017 was estimated at around 800,000 mt by some sources.
The relaxation in the cabotage law was expected to address the problem of empty containers getting accumulated at some Indian ports, while other ports faced a shortage of empty containers, shipping sources said.
The extra cost of repositioning these empty containers to deficit ports across the Indian coast would now be reduced with foreign vessels being allowed to pick up such containers, they said.
The rule would not only benefit shipping and bunkering, but it would also help the country reduce its shipping emissions.
As a result of the relaxed cabotage rule, seaborne movement of cargo was expected to surge, cutting the per ton-km cost as well as greenhouse gas emission per ton-km of transporting the goods by sea over long distances by a third, compared with rail and road transportation, market sources said.
MORE NEEDS TO BE DONE
However, industry sources said that more measures were needed to revitalize the country's maritime sector.
As far as bunkering was concerned, the expected rise in marine fuel sales resulting from relaxed cabotage was likely to be tempered by the current GST regime, which was still hurting the competitiveness of the bunker industry, traders said.
The GST regime, imposed on various commodities, with bunker fuel taxed at 18%, was implemented on July 1, 2017. Suppliers received a slight reprieve after the 18% GST on bunker fuel was reduced to 5% in October.
However, it had not helped restore volumes to levels traded pre-GST as the 5% GST meant that bunkering at India was still about $15-$20/mt costlier than what it was under the pre-GST regime.
"Pre-GST, we were doing about 15,000-20,000 mt/month. Although the GST [on bunker fuel] has been cut to 5%, our [sales] volumes have fallen by over 20%," a bunker supplier said.
Bunker traders said that going back to the pre-GST regime would help re-kindle their business and together with the newly relaxed cabotage, would further help the bunker industry.
Traders said the relaxed cabotage rule was still restrictive in nature as it only applied to container trade.
While India is moving ahead with its ambitious Sagarmala program to initiate a "Blue Revolution" — a vision of cutting logistical costs through improved and inter-linked waterways to facilitate transportation of goods for the Indian market — the pace needed to be advanced to develop port infrastructure rapidly, industry sources said.
As part of the program, the government has lined up plans to invest around $240 billion over a few years on a multiple-project program, including setting up six new major ports.
Source: www.hellenicshippingnews.com