Greek shipowners wary of trade barriers
16.03.2018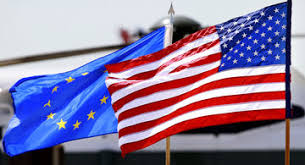 The President of the Union of Greek Shipowners (UGS), Theodore Veniamis, expressed his concern about the trade tariffs recently imposed by US President Donald Trump.
Speaking at a conference at the Eugenides Foundation in Athens on The Global Impact of Shipping, Veniamis said shipowners are clearly opposed to protectionist policies that undermine free trade and have a negative impact on the maritime industry worldwide.
Veniamis revealed that he will head a delegation of Greek shipowners which will travel to Washington for talks on this and other crucial issues in coming days.
The chief of the UGS also touched upon the importance of shipping for the Greek economy and the efforts of Greek owners to sustain their prominence in shipping globally.
He went on to stress the contribution of the industry to the Greek economy – especially during the crisis – is widely acknowledged by political parties in the country. However, he emphasized the need for this message to reach society too.
In recent years, Greek-owned shipping has extended its voluntary financial contribution to support the country's ailing economy and aid efforts to successfully complete its latest bailout program.
Veniamis appeared to be critical of the European Union's stance towards Greek shipping interests, while urging the Union to design policies that take international competition into consideration if it wants European firms to be competitive in the global market.
Striving to maintain its comparative advantages in the shipping industry, will allow the EU to boost its economic output and support jobs, Veniamis said. Greek shipping policy can be a useful benchmark in this respect, the shipowner added.
Greece and the European Union have been at loggerheads over the institutional and constitutional legal framework of Greek shipping, with the country's creditors pushing for an overhaul of the tax regime for the shipping industry.
Source: www.hellenicshippingnews.com