5 ways to use batteries onboard
24.01.2019
Foreship published an infographic, describing a 5-steps solution to use batteries onboard. Namely, batteries can provide 15% in fuels saving, as well as 30% lower maintenance costs.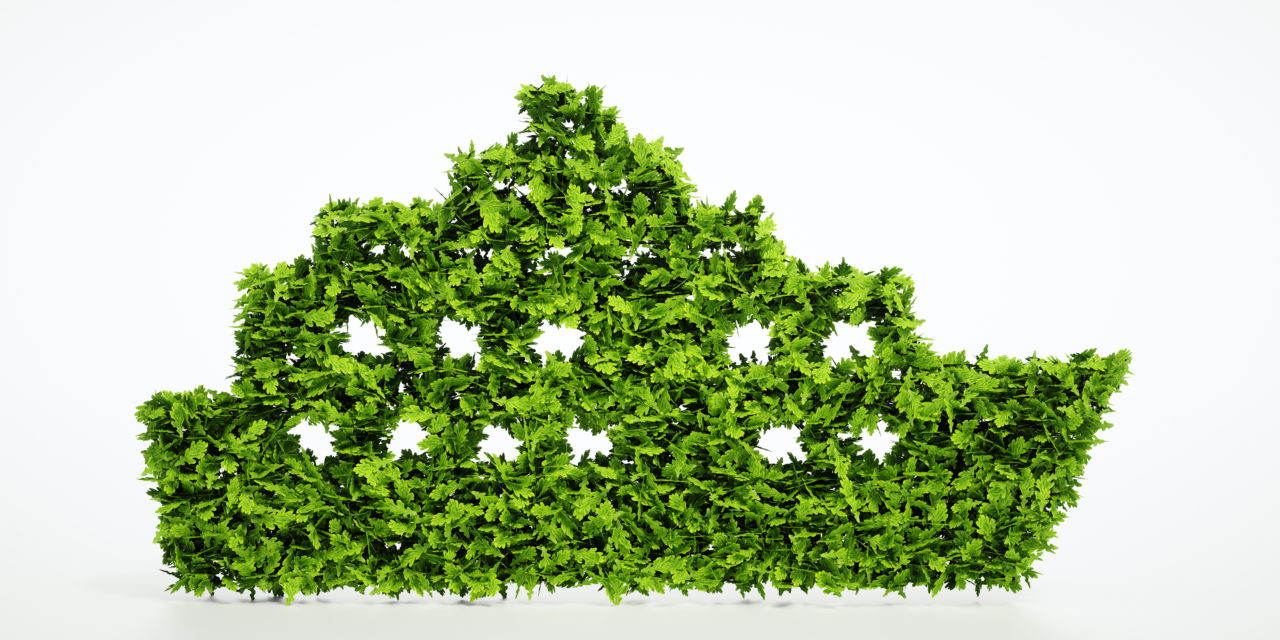 According to the infographic, the average lifetime of ships batteries is 5 to 10 years. This system can reduce the emissions over a ship's lifecycle by up to 50%.
Moreover, the can contribute to zero emissions operation, spinning reserve back-up power, and peak load shaving to optimise efficiency.
But what are the 5 steps to implement such a solution onboard a ship. According to Foreship, these are:
Case study: Case analysis is needed to review the benefits with the operational profile and power demand;
Feasibility and concept: These include space and location; intact and stability; safety and escapes; risk evaluation; class requirements;
Conversion engineering: This operations regards the specification; schedule; basic design; and class approval;
Detail design: A proper design should include workshop installation drawings; project management services; quality assurance; and third party review;
Installation and commissioning: This last step is about mechanical integration; electrical integration; and dock and sea trials.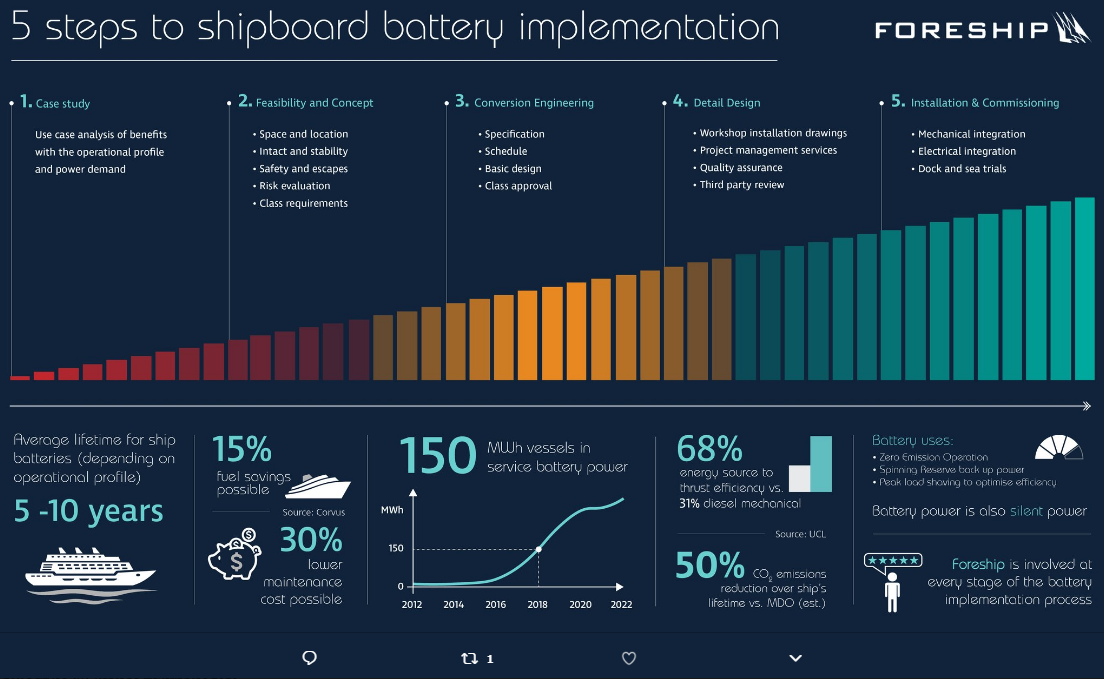 Source: Safety4sea.com